Patching is an essential aspect of maintaining the security and stability of any computer system, and Windows operating systems (servers and devices) are no exception. Regularly applying updates and patches to your Windows devices can help prevent vulnerabilities from being exploited by cybercriminals, keep systems running smoothly, and ensure compliance with applicable regulatory requirements. In this article, we will discuss some best practices for patching your Windows devices.
Keep your systems up to date
One of the most important things you can do to keep your Windows devices secure is to ensure that they are running the latest version of the operating system. Microsoft regularly releases security updates and patches for Windows. 'Patch Tuesday' updates – as they are commonly known - are often designed to address known system vulnerabilities. By updating and patching your operating systems, you can help ensure your devices are protected against the latest threats.
Use an automated patch management system
Given the growing number of endpoints and the fact that your end user base is now more distributed, manually updating and patching devices across your IT estate is becoming an ever more complex and time-consuming process. It's not uncommon for errors to creep in, adding further risk. Help is provided by tools such as Microsoft Intune, Windows Server Update Services (WSUS) and System Center Configuration Manager (SCCM), but you need more information so that you can test patches, schedule users and roll out the patches without adding more risk, for example, disrupting user productivity or creating security vulnerabilities. By automating patch management end-to-end you can streamline the process, and secure devices more quickly.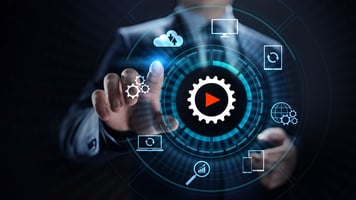 Test patches before deploying them
Before deploying updates and patches to your production systems, it's vital to test them in a non-production environment. By doing this you can identify potential issues or conflicts that could perhaps cause a business-critical app to fail on rollout, or bad patches that could impact critical Windows components or hardware drivers and will go some way to ensuring the patching process goes smoothly.
Prioritize critical patches
Not all updates and patches are created equal. Some are considered "critical" and should be applied as soon as possible, such as those designed to address 'zero-day threats or attacks', while others may be less important and can be applied later. You should prioritize critical patches and apply them as soon as possible to help protect your systems from known vulnerabilities.
Document the patching process
Keeping accurate records of the patches applied to your systems is important for compliance and audit purposes. It also allows you to track which devices have been patched and can help you troubleshoot any issues that may arise.
Regularly patching your Windows devices is an essential aspect of maintaining the security and stability of your computer systems. By following the best practices outlined in this article, you can help ensure your devices are protected against known vulnerabilities, and that your systems are running optimally. To gain real patch management agility, you should aim to acquire a level of orchestration, that allows you to automate end-to-end across the disparate management tools in your estate. You can access this agility using a digital platform conductor (DPC).
A DPC will allow you to:
Connect to all your IT management tools and information sources and aggregate data in real time for a holistic view of your IT estate to see which devices need to be patched.
Leverage end-to-end automation for patch testing, user scheduling and communications and patch rollout, ensuring your estate is ready before changes are made, to reduce time, effort, and risk.
Access a clear, real-time view of patching status at any time across your IT estate, reducing the time spent on chasing team members and managing progress meetings.
Book a demo to learn how ReadyWorks can help you automate your patch management processes.