By 2025 85% of organizations will have embraced a cloud-first policy and 95% of new digital workloads will be deployed on cloud-native platforms.
Analysts believe cloud revenue for 2022 will be $475 billion, up from $408 billion in 2021.
During the pandemic many businesses realized they had to become more agile to thrive. But as you migrate workloads to the cloud it becomes more of a challenge to innovate across this dynamic environment at a pace that your leadership expects. For any IT transformation program, you need to understand how change will affect your entire estate. But as the estate becomes more complex, this becomes more difficult to achieve.
A hybrid infrastructure creates new complexities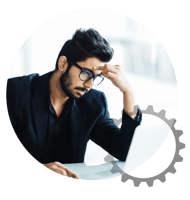 Not everything can move to the cloud - some workloads will remain on-prem for policy, regulatory, compliance, or technical reasons. You're going to be managing more user equipment scattered across a greater number of locations and a growing number of IoT devices connected at the edge. To orchestrate this hybrid environment you'll need to interact with a multitude of tools each designed to manage distinct components of the estate. Unfortunately for you, these tools rarely interact with one another.
Even for workloads moved to the cloud, it's unlikely you'll stick with one provider. To avoid vendor lock-in and benefit from increased redundancy and availability, you're going to be managing more workloads scattered across an increasing number of cloud providers. That means interacting with cloud and multi-cloud management tools, resulting in even more data silos.
Without a clear view of your hybrid digital infrastructure and all of its inter-dependencies, how can you be sure you're making the right decisions to optimize your workloads or understand where risks are? And how can you manage change at a pace your leaders want?
Why your ITSM isn't enough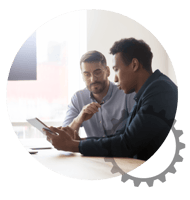 You can leverage automation via your ITSM for common service requests, but to manage complex transformation across multiple domains and management tools you're going to find that a CMDB is simply too rigid, inaccurate, and slow to be effective.
This is because a CMDB requires that you normalize information about your entire IT estate into a single source of truth before trusting it. This has never really been achievable at the enterprise scale and is no longer a viable option in today's increasingly complex and rapidly changing hybrid infrastructure world.
Rethink infrastructure delivery using a digital platform conductor
Modern problems require modern solutions. A Digital Platform Conductor (DPC) connects to disparate IT and business systems to and leverages AI and intelligent automation to:
Automatically collect and aggregate all the data held across your IT estate and present you with a single, consumable, real-time view, including all interdependencies – without the need for a CMDB.
Simplify planning and decision-making by leveraging real-time, accurate information.
Analyze transformation risks and understand how changes will affect your business.
Cut the number of manual interactions with each of your management tools and automate tasks on a grand scale to deliver business change faster and with less risk of business disruption.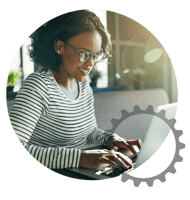 A digital platform conductor breaks down the siloes created by disparate management tools enabling you to incorporate speed, agility and resilience into your IT transformation programs and simplify HDIM even as your IT estate grows in complexity.
ReadyWorks is a digital platform conductor. Book a demo to see how you can create a more agile process to manage your hybrid digital infrastructure.